Terme di Vulci is a stunning resort in Italy. The resort includes glamping tents, a restaurant, thermal pools and a SPA.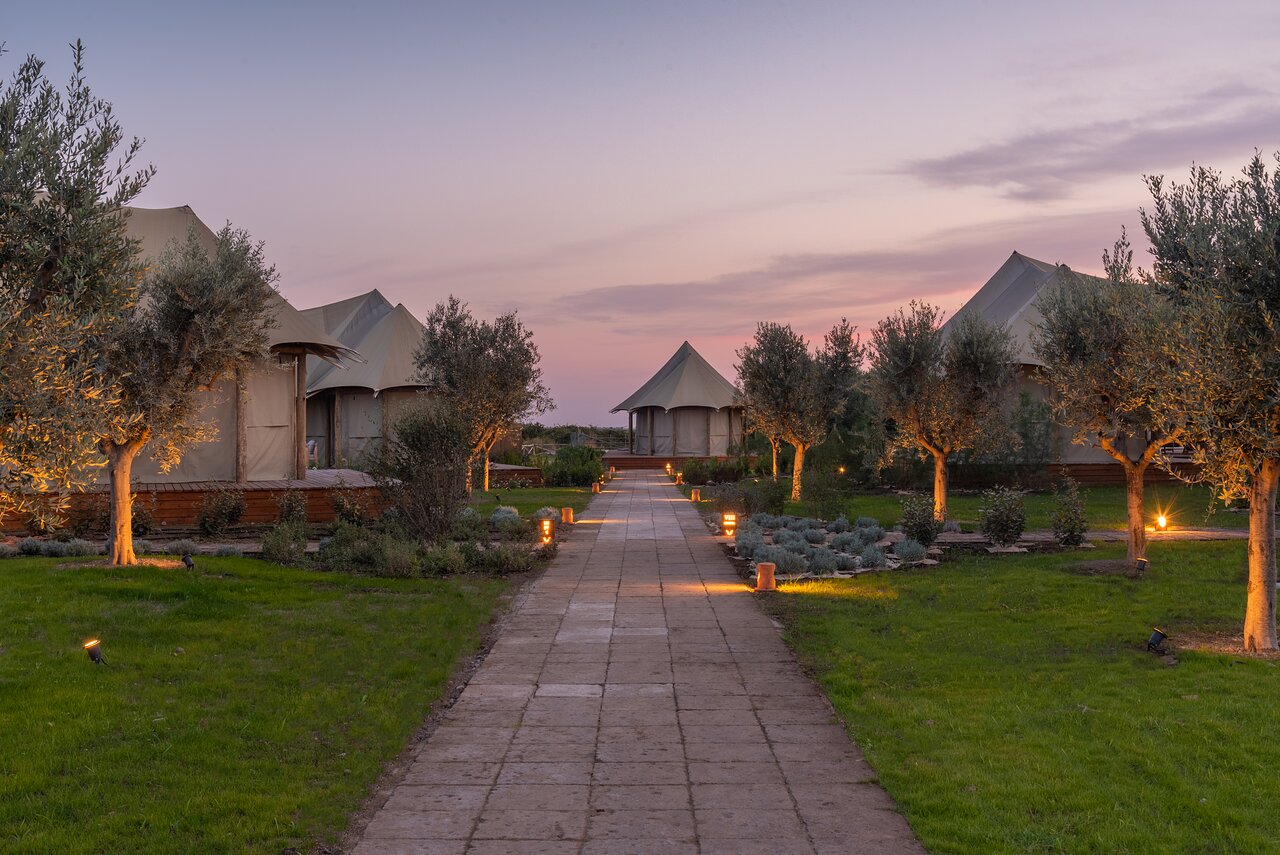 Terme di ulci has partnered with Exclusive Tents ltd. to design and develop the most exclusive glamping in Italy. The glamping facility is cmposed by 10 independen tents (5 Bububu, 3 Phelwane and 2 Shilowa tents) with different features and sizes in order to cater for a wide variety of clients. The larger "suite" tents include private thermal pools. All of the tents include ensuite bathrooms and have been decorated with a natrual touch that is strongly aligned with Exclusive Tents vision of "living under canvas". The resort includes a resaurant, thermal ools and a SPA that is currently under construction.
Exclusive Tents have provided an excellent product that marvels all our clients. The character and uniueness f the resort is strongly related to living space and experience created by our accommodation. As Glamping is becoming widely popular, many products are avilable on the market, but few resemble the true essence of glamping. Exclusive Tents has been able to craft a clean, spacious design and is able to assist its clients with a professional approach and great customer care.
Terme di Vulci strongly recommends Exclusive Tents