Hostal de la Luz
Tepozlan – Mexico
Hostal de la Luz is the perfect place to experience a magical place that focuses completely on harmony, peace and tranquility.   
4 Bateleur Chick tents sit overlooking some of the most beautiful views, with a private pool, and a hammock that allows you to relax over the treetops. 
Whats special about this place is that they were able to use the Bateleur Chicks for a full bedroom, and built a bathroom on the back of the tent. We had the honor of going to stay in these, and honestly, the experience was absolutely amazing.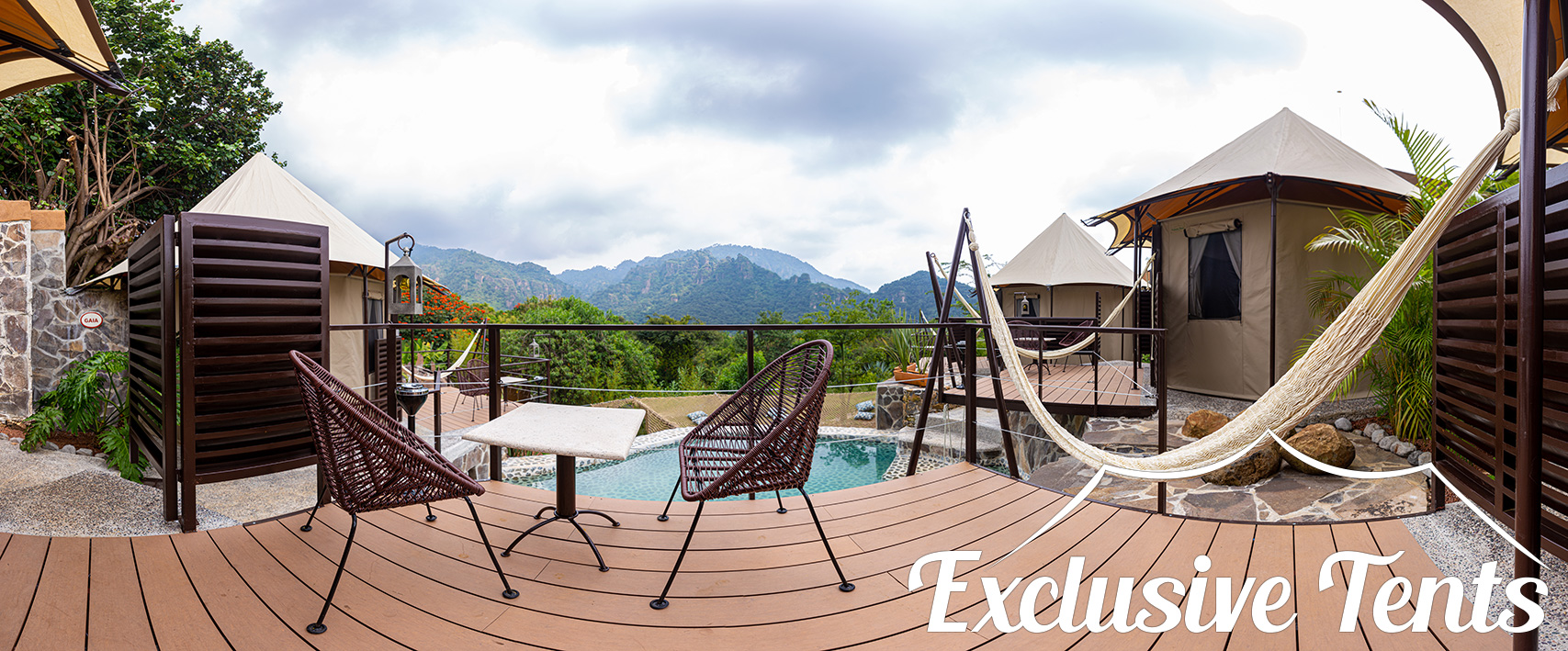 We recently installed 4 Exclusive Tents in Tepozlan, Morelos Mexico. The entire process was an amazing experience. Not just because of the quality of the tents, and them being the leaders in the world, but the service that we received. From the moment we decided on the tents, until the tents were fully setup, Exclusive Tents solved everything immediately. The service is personalized, and it has been an amazing experience. We are looking forward to the future.