Exclusive Tents. Interview with Paul Zway, keeping staff. motivated.
After a very eventful 2018, Paul Zway spoke exclusively with The Lost Executive to tell us what his plans are for 2019 and the secret to keeping your staff motivated and excited for the future.
Paul has a lot of history behind him. A genuine salt of the earth type who abhors bureaucracy, values his friends and family above all others and is the head of one of the premier and most respected safari tent manufacturers in the world.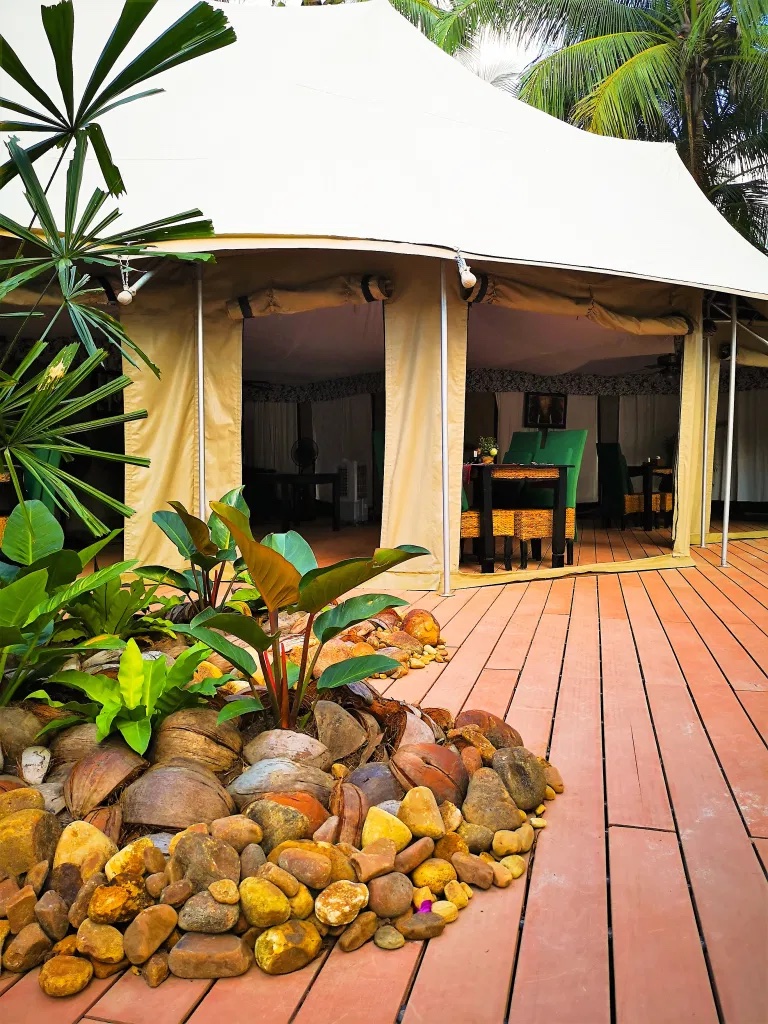 After a 4 week break during which the factory closed from the 14th of December to the 14th January, this year is going to be Exclusive Tents'. Their current docket of projects includes some really unique designs, for some impressive tents.
Tent designs are often taken for granted, but Paul and his business have a reputation for taking on projects that have never been tried before. Even with the score of accumulative years' worth of structural, architectural and engineering experience that has shaped the company's leaders, some of the projects that they agree to take on really push the boundaries of what is possible.
"We tend to say yes," Paul admits, "Even if we don't know how to do it. It's the sort of spirit that we install in our staff, that idea of stepping forward and saying yes and then finding out how to make it happen. How else do you learn and find out what you're capable of?"
Pushing the envelope to meet the client's vision is a great way to stimulate the creative element of what Exclusive Tents does. As a business that thrives on creative input and a family environment this goes a long way to create excitement amongst the ranks.
"We spent a great deal of time in 2018 consolidating business deals and designing projects," Paul says, "And this year we get to implement them and see it come into reality. Especially the range of tents that we're producing that have become known as the tall tents. These structures may become a focus for our marketing as they are something that has not been done before." (details on previous article.)
HOW TO MAINTAIN EXCITEMENT
Previous to founding Exclusive Tents, Paul spent the better part of two decades working as a game ranger in the Kruger National Park, specializing in anti-poaching. In this environment it is important to keep the morale of your team as high as possible and maintain excitement to keep team members motivated to achieve targets and goals.
Paul's approach to this did not change when he started his own business and it remains the same to this day. Relying on the power of open communication and an open-door policy, the dozens of staff are kept abreast of new developments. This enabled Paul to generate excitement when his company partnered with Johan Maree and his manufacturing expertise and his business.
"Employees at all levels like to know where their business is going," Paul explains, "It doesn't make sense to me to keep the people you rely on to do a job in the dark."
He adds, "I don't want anyone to ever feel that we're just sitting here on this side of the earth, disconnected from each other. It is important that everyone in the business has a sense of unity and a family ethos. Uniting two businesses was a chance to unite two families in a way."
Along with the new partnership came several new opportunities.  Johan and his son Louwrie joined the business last year and Johan's son-in-law followed at this beginning of this year. He brings with him a successful woodworking business and shop. Paul explains that woodworking has been in his family for many years and now all of the wooden construction that Exclusive Tents needs which includes flooring, decking and supports will be handled by Louwrie's segment.
"It is very good to have Johan and Louwrie involved with us," Paul says, "They both bring in tremendous value and experience together and individually."
As part of the partnership two companies are effectively moving into one manufacturing hub, allowing the construction, design and manufacturing sides of the business to meet each other. The growth of the business also means new machines are coming in, such as the latest cutting and welding machines for the new factory. And, more people will need to be brought in to manage the workload during the first quarter of 2019, to cover cad work, design and sales.
"At the same time, we need to produce projects for our clients and cannot allow any down time in production," Paul says, "So it's all going on at once, which is nothing new for us. It's always 'all go' here and everyone just works well together because everyone knows where they stand."
RECOGNIZING TALENT
Allowing staff the freedom to grow in their roles and demonstrate skill sets has proven to be a useful tool and Paul has watched his company grow and expand with this.
"People work best when they know what their target is and how their work contributes," Paul says, "And feel that they will be appreciated for increasing their own value to the business."
He adds that his company isn't top heavy, and this allows them to be nimble, "We don't have a corporate air, I prefer a casual working relationship, I don't like that "business corporate feel" because I want to have fun with my work."
BUSIER THAN EVER
Paul has been travelling around the world discussing projects with clients, helping them dream big and put ideas onto paper for him. This year is going to be an even busier time as the excitement for the recent developments in Exclusive Tents has overflowed into the client pool.
"People are wanting bigger and better," he says gleefully, "And meeting with them is essential. For this I'm also attending the Glamping Show in the UK and the two Glamping Summits in USA. Then there is the Tiny House Jamboree in Texas where there are a bit more public entities there and that attracts a lot of tyre-kickers which is a great environment for testing new ideas."
"It's not only about exhibiting," he adds, "In everything we do there is the human element. As long as a company remembers that side of things everything else falls into place."